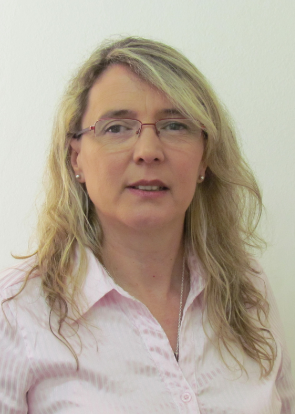 CPA Laura Moscone
Partner
Tel: +598 26002255
Email: lmoscone@pkf.uy
Professional Experience
Academic Studies:
2015 - Training of Quality Management Systems Auditors. Regulations UNIT- ISO 9001:2015 and UNIT-ISO 19011
2011: Certificate of Money Laundering Prevention and Terrorism Financing – Universidad Católica del Uruguay (140 hours)
2008: Statistical Technician - Instituto Nacional de Estadística (INE) (800 hours)
2006: Corporate Finances - Universidad Católica del Uruguay (96 hours)
1993: School of Economics and Administration - Universidad de la República. Degree: Certified Public Accountant and Bachelor of Administration
Professional Associations:
Member of the Uruguayan Institute of Internal Auditors - IUAI
Member of the Institute of Internal Auditors, Inc. USA.- IIA.
Member of the Uruguayan Economists, Accountants and Administrators College.
Member of the external auditors' record, with authorised signature on the Central Bank of Uruguay for issuance of Opinion Audit of Financial Statements and Prevention of Money Laundering and Terrorist Financing of regulated companies.
Member of the Auditors' record for the Structural Emergency Fund - MERCOSUR - FOCEM as authorized signature for projects auditing.
Courses, Conferences and Seminars:
Through the participation in multiple training sessions, presentations and exhibitions, continuous training on internal and external auditing issues and general accounting standards.
Specially, national and international training in international accounting standards, auditing standards, risk-focused audit, investment projects, SOX, ISQC1, microfinance and prevention system for money laundering and terrorist financing.
Speaker at national and international professional training sessions.
Service Records:
PKF URUGUAY partner, responsible for External and Internal Audit unit and Quality Control of the company as ISQC1
Management Audit. Implementation of Sarbanes Oxley law - SOX-, COSO – RISK method.
Participation as Associate Auditor in various projects financed by international organizations (IDB, KFW, GTZ, HBS, Cardinal Leger, ECLOF, European Union, Save the Children, etc).
Participation in audits of different Industrial, Agricultural, Commercial companies and Financial Services, both public and private.
"Audit Manual" processing, developing detailed guide lines on the methodology to be applied in the work course.
Expertise:
Return to directory