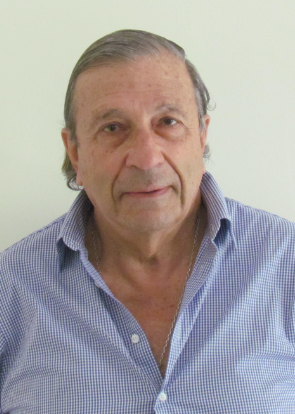 Cr. Juan Antonio Chiarino
Consultant
Tel: +598 2902 0597
Email: jachiarino@pkf.uy
Professional Experience
Academic Studies:
1976: School of Economics and Administration - Universidad de la República. Degree: Certified Public Accountant and Bachelor of Administration.
2000: Universidad de Montevideo (Uruguay). Degree: Postgraduate in High Management.
Professional Associations:
Member of the Uruguayan Economists, Accountants and Administrators College.
He was Member of the Accounting Standards Committee of the Accountants, Administrators and Economists College in Uruguay.
He is Supernumerary Academic of the National Academy of Economics.
Courses, Conferences and Seminars:
Continuous training through participation in multiple training sessions, presentations and exhibitions on tax matters, accounting and auditing standards.
Specially, continuous training in Professional Courses related to IFRS and nationally and internationally NIAS.
Service Records:
PKF Uruguay consultant.
Auditing department. Implementation of Sarbanes-Oxley Act of 2002 - SOX, COSO-RISK method.
Participation in audits in various Industrial, Commercial, Financial and Services companies.
He Participated as Director and / or Consultant in various projects financed by international organizations (IBRD, IDB, GTZ, HBS, etc.).
He was a trustee and member of various Audit committees of Industrial and Commercial companies, service companies and banks and other financial institutions.
Minister of Industry and Energy Ministry, 1982-1984.
Minister assistant on the Economy and Finance Ministry, 1981-1982.
Director of the Uruguay Central Bank, 1978-1981.
Alternate Governor of FONPLATA - 1981.
Official representative to various national and international organizations (IMF, IBRD, IDB, GATT, etc.)
Seminars or Courses Taught:
2008 - Speaker on workshop about "IRAE FICTO" (notional rent tax).
1977 - 1978 - Member of the "Business Management" cathedra and assistant of the "Quantitative Methods Applied to Business" at the University of Engineering and Surveying.
1996 - Author of the "Professional Standards International Handbook - MINP", PKF Uruguay – Montevideo.
1975 - 1976 - He was part of the "Industrial Administration and Accounting" cathedra at the School of Economics and Administration
1995 - Author of "Alternative Financing through the Stock Exchange" - Uruguay Central Bank (BCU), Montevideo
Local Office:
Contact:CPA. Juan Antonio Chiarino
Email: jachiarino@pkfuruguay.com.uy
Tel: +598 2902 0597
Fax: +598 2902 1904
Address: Colonia 993 - Floor 4 next Julio Herrera y Obes
CP 11000 Montevideo / Uruguay
Return to directory